The Bronco Lifestyle: An Escape To Simplicity
Lifestyle
October 12, 2021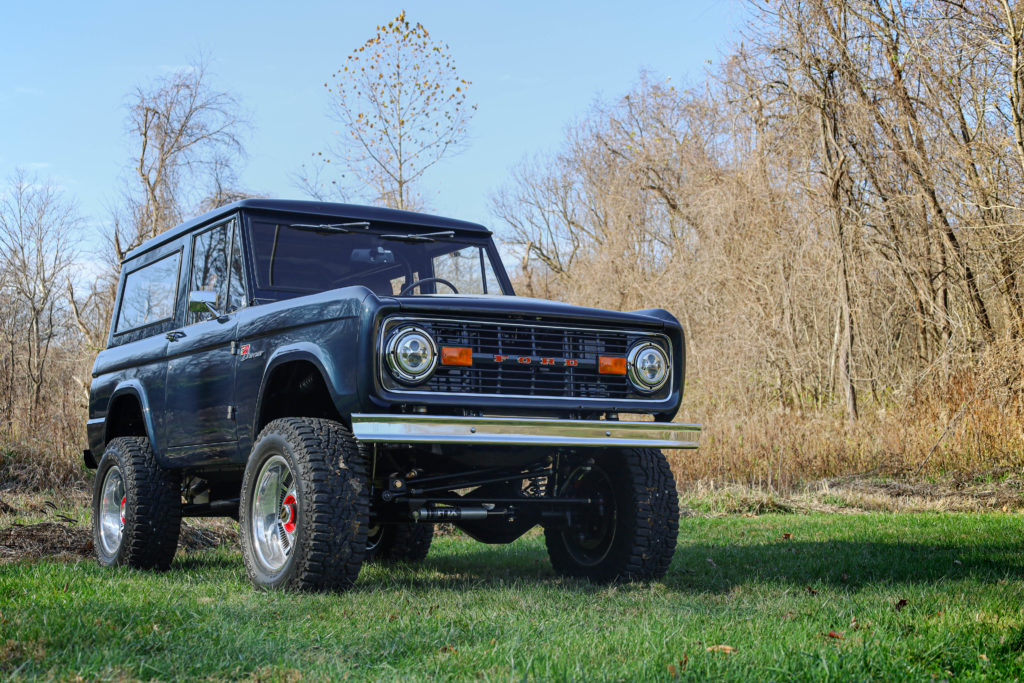 In today's world, life has become a magnet for thousands of complex problems and issues that nobody seems to understand. The average eight to five in the concrete jungle can get repetitive and extremely draining. For most, life has gotten incredibly stressful and people are in need of a break from all the noise. They are missing the Bronco lifestyle.
What if I told you that there is a solution?
Dial back the complexity and unearth the real you. Go back to the basics. Get into a Custom Ford Bronco.
The Ford Bronco, first introduced in the mid-1960s, was Ford's first sport utility vehicle with recreation and durability in mind. The Bronco was a "go-anywhere" production vehicle and a huge success. After five generations of the Bronco, Ford ended production leaving enthusiasts with 36 years (1965-1996) of rugged heritage to enjoy. Now that Ford has reincarnated the Bronco for the 2021 model year, all eyes are on the Bronco, and everyone wants a taste. But the Ford Bronco isn't just a truck with a large following, the Ford Bronco brings its own lifestyle along with it.
The Bronco Lifestyle is unlike any automotive lifestyle in the world. It's all about freedom, heritage, and getting back into the wild. Do you ever feel the need for an adventure? Bronco enthusiasts are all about being outside and enjoying the landscapes around them. Letting the elements take over makes you realize and appreciate the world around you. Life is beautiful and the Bronco Lifestyle wants to show you how to make the most out of it.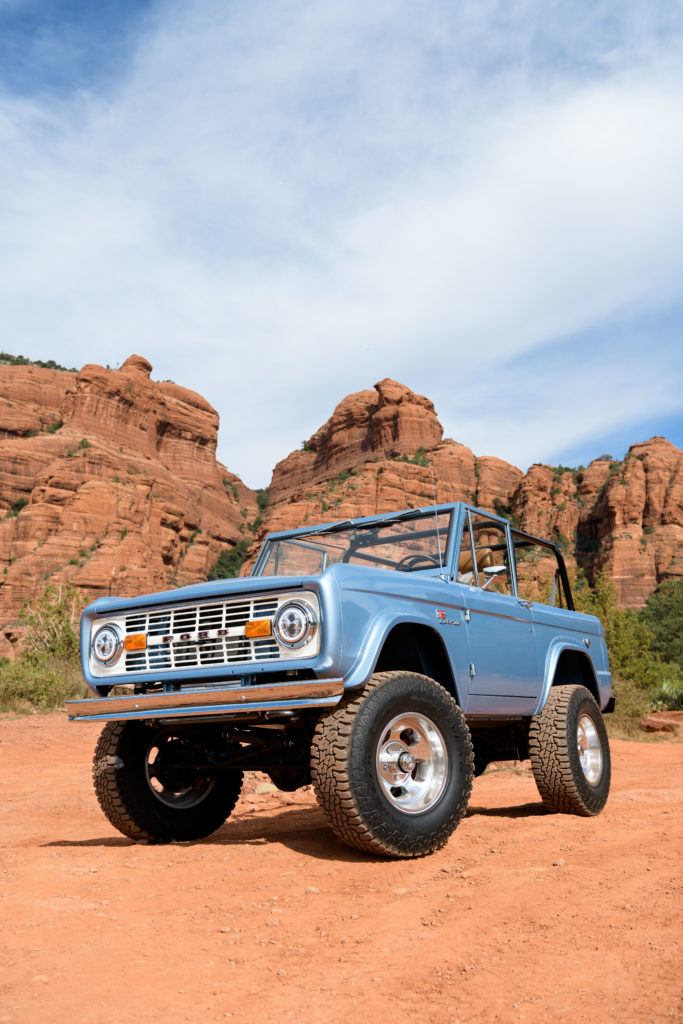 Bronco Nation
One of the first things that comes to mind when someone thinks of Bronco is off-road capability. The rugged nature of the Ford SUV has been in the spotlight for many years. Bronco allows you to get places you never dreamed of. Adventure like you have never adventured before. Experience new environments that you never thought you would see. The harder it is to get somewhere, the more you will enjoy it when you get there. Ford has created communities that celebrate the Bronco's off-road capability and allows owners to share the passion in this historic truck.
Bronco Nation, established in May 2020, is the new Ford Bronco community surrounding the release of the sixth generation Bronco. Members of Bronco Nation will have exclusive access to Bronco events all over the country. Events can be as little as a few Broncos meeting up in your local parking lot sanctioned by a couple Bronco Nation members, or a community wide off-road excursion in some of the greatest off-roading capitols of the world.
Bronco Off-Roadeo will be a major destination for members of all skill levels to enjoy an adventure, build confidence behind the wheel and immerse owners into the Bronco lifestyle. Off-Roadeo will be a great opportunity for enthusiasts to create unforgettable memories and celebrate community, adventure and the great outdoors.
Quality Restomod Broncos
Conquering obstacles like giant rocks and mountains in your personal vehicle is one of those things you won't be able to understand until you do it. There is a certain feeling of accomplishment inside you after overcoming some of Mother Nature's most treacherous terrain. Bronco off-roading enthusiasts crave that feeling. On the surface, it's easy and sounds ridiculous.
For example, driving your truck over a big rock. What's the point? That sounds simple to the average person who has never driven off the beaten path. But what we don't realize is, joy lies in simplicity. Challenging and motivating ourselves is something that everyone does in their day-to-day life, but the Bronco Lifestyle takes it one step further. The Ford Bronco gives anyone the power to challenge what life throws at them, even if it's just a rock.
Bronco enthusiasts not only enjoy off-roading, but they like the freedom of customizing and modifying their trucks. Everyone has different ideas and styles when it comes to making their vehicle their own, but the Ford Bronco is the perfect canvas for any enthusiast. Whether it's a purpose-built rock-crawler or a show-quality  restomod Bronco, the Bronco's modular body makes for easy modification and customization. Here at Gateway Bronco, we strive to build 1st generation Bronco's when it rolled off the assembly line. With everything from high-end leather to upgraded engines and suspension, our team builds some of the finest Restomod Broncos in the world. And not only are they beautiful, they are capable. Fitted with Fox shocks and high-performance Ford coyote engines, our Broncos are a modern homage to Bronco's off-road racing heritage and general recreational activities.
Sixth Generation Bronco
With the release of the of the sixth generation Bronco, Ford was smart to offer over 200 accessories for new owners to purchase through their dealership. Creating the ability to customize your 2021 Bronco and finance it with "after-market" off-road parts from the factory without voiding the warranty is a genius move by Ford. No automaker has gone to the lengths Ford has with the Bronco and its factory accessories.
Ford knew that a big component of Bronco ownership would be customization, so they offer factory off-road bumpers, winches, and roof racks as options on the 6th generation. The Bronco community cannot be more excited to get their hands on this new vehicle. Ford hopes to reach a large market with this truck and is fully prepared to show them what the Bronco Lifestyle is all about.
Legendary, Freeing, and Simple. The Ford Bronco brings along a legacy of incredible experiences and heritage to the automotive community. The Bronco Lifestyle pushes people to get outside and seek simplicity. Take a deep breath of fresh air and recenter your focus. You have the world at your fingertips and there are  so many places Ford Bronco allows you to explore. Now it's time to get out there. Escape the complexity of life and get back to the wild.
Subscribe to our Newsletter!
Stay up to date with our latest builds, For Sale Inventory and more.