The Bronco Factory
Handcrafted Assembly Line
At Gateway Bronco we build the way Henry Ford envisioned, on an assembly line.
This enables us to provide 3, 5, or 7-year warranties, and deliveries as short as 6 months.
We design and restore your custom Bronco using this process so that we may present you
with the highest quality vintage Bronco.
HAMEL, ILLINOIS
60,000 square feet providing vertical integration, your restored Bronco will not leave the facility from the start of production until it is ready to be delivered. All production is done in-house. In fact, Gateway Bronco acquired a powder coating company so that we may perform the ultimate in rust proofing on frames, differentials, and suspensions. Our facility is vertically integrated from metal fabrication to powder coating, paint, and final assembly. Most importantly, our shop has the space and expertise to build the first generation Ford Bronco the way Henry Ford envisioned – on a production line using KanBan, 5S, and Lean production processes. These processes leverage Seth's depth as an award-winning engineer and a Six Sigma Black Belt applying world-class quality controls to each Bronco built.
Located near Route 66, Gateway Bronco recruits some of the best talent in the nation. Multiple members of our staff have moved their homes and families across the country to join the Gateway Bronco team. This is a special group of craftsman and true professionals. Most of our team members are master craftsman or journeyman level technicians with multiple managers within the facility to ensure production is consistently meeting the needs of our clients.
Only the finest materials are used in our facility, from Prismatic Performance Powders for powder coating to paint and clear coats. Both of these are sprayed with top of the line equipment from Sata and Iwata. The results give you show quality paint as the standard. Many times, the paint you see by Gateway Bronco at Barrett-Jackson events, is not cut or buffed prior to the show. Our paint jobs come out of the booth defect free and shining. We routinely perform matte finishes without defects.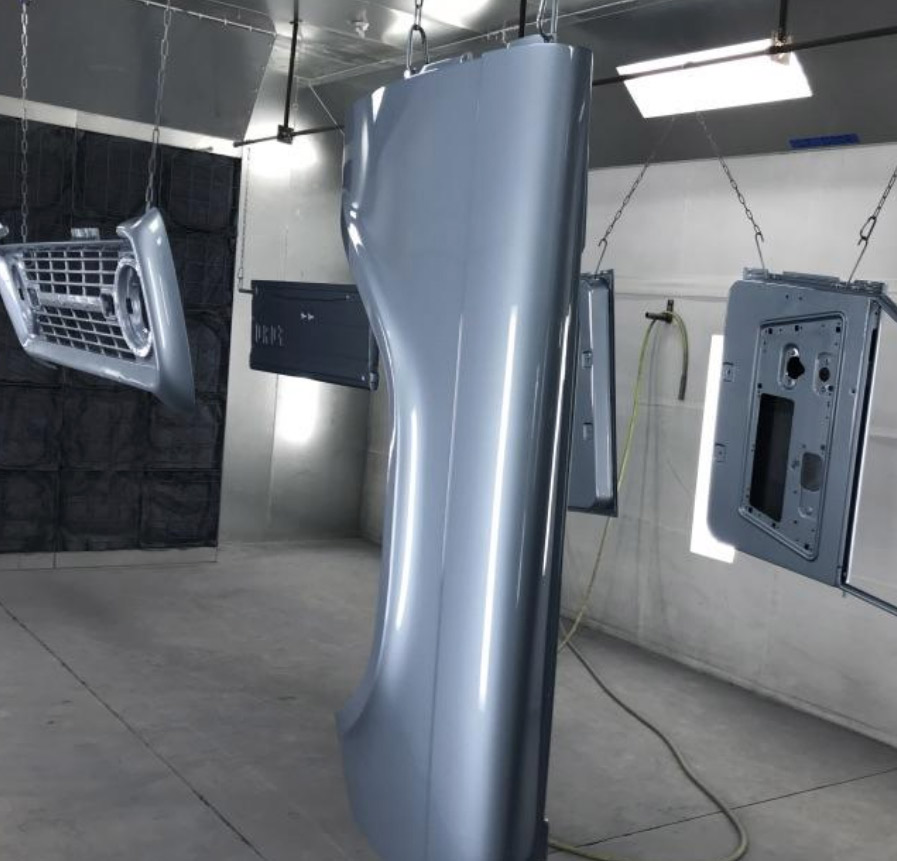 Schedule A Tour Of The Factory
Subscribe to our Newsletter!
Stay up to date with our latest builds, For Sale Inventory and more.