EV Bronco
Starting At $465,000
From Day One, our mission has been to challenge people's expectations when it came to building vintage Ford Broncos. So when we set out to create our first 100% electric vehicle, the decision on where we'd start was easy – we'd start from the top. Learn all about the EV Ford Bronco from Gateway Bronco.
Introducing the all-electric LUXE-GT Ford Bronco from Gateway Bronco.
Combining exceptional performance and modern technology with exquisite styling and detail, the electric LUXE-GT delivers a 300-mile range and zero to 60 times in approximately 4 seconds. Coupled with modern features like Apple CarPlay, heated and cooled seats and Gateway Bronco's exclusive electronic ride control, the electric LUXE-GT delivers a reliable, hassle-free, zero compromise vehicle perfect for your vacation home and weekend adventures. The eco-friendly Bronco is a vintage Bronco that will allow you to enjoy road trips in style and without worry.
Our Electric Broncos Are The Ultimate Restomod
A custom EV Bronco from Gateway Bronco is the ultimate restomod, combining the timelessness of a heritage Ford Bronco with a modern, electric drivetrain delivering 400+ horsepower. A 100% green powertrain delivers all the rock-climbing torque you want in a guilt-free, zero-emission driving experience. All this, plus an amazing 200 miles of range!
Be Sure To Take A Look At Our Roush Performance Bronco Wild Horse Wednesday.
The all-electric LUXE-GT. Mission Accomplished.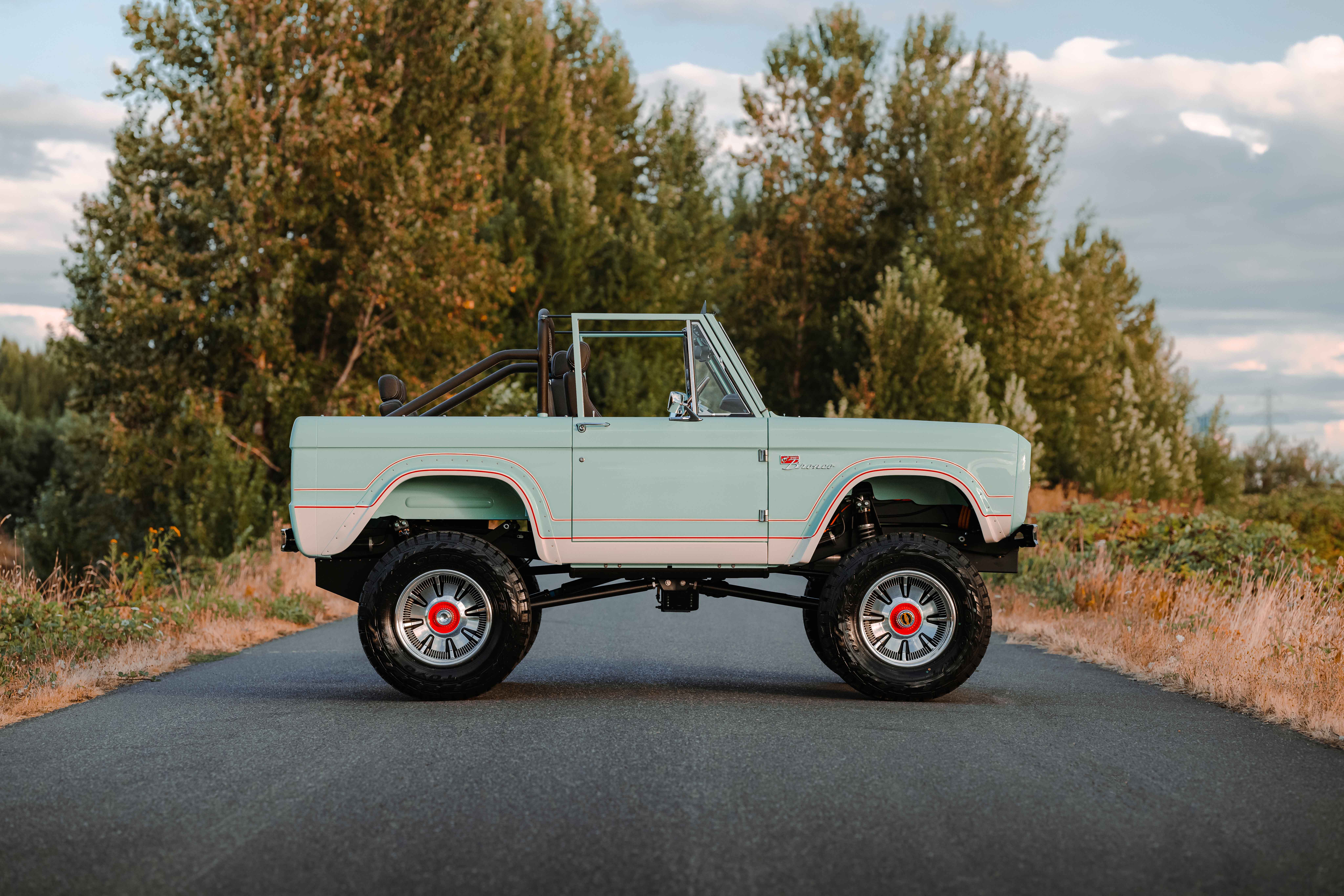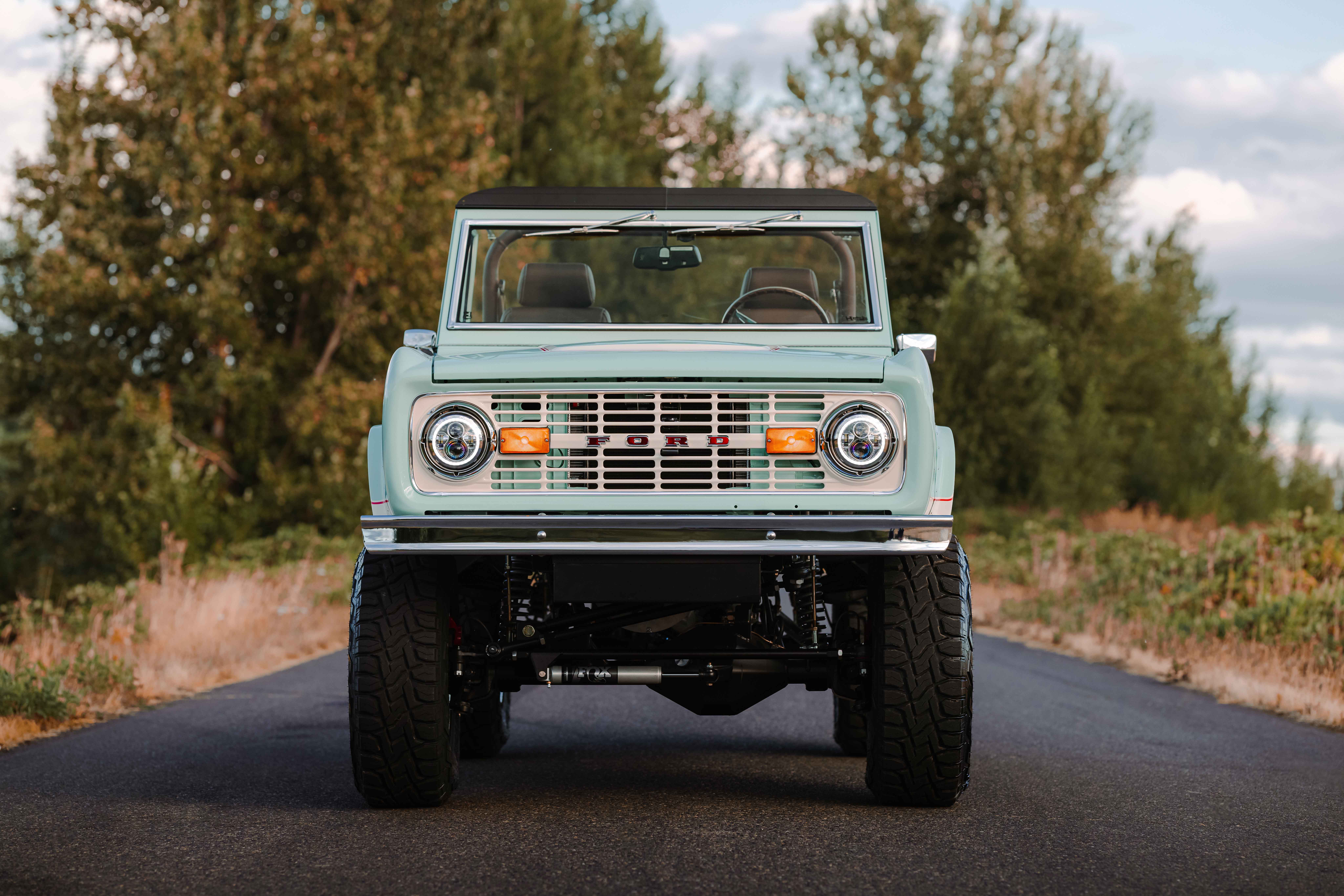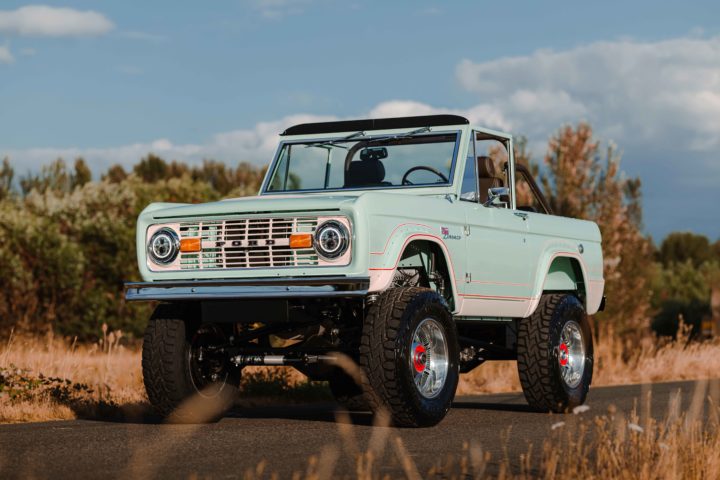 4-wheel Drive
Electric GT Motor
5-speed Manual/Automatic
400+ Horse Power
0-60 under 6 seconds
200 Mile Range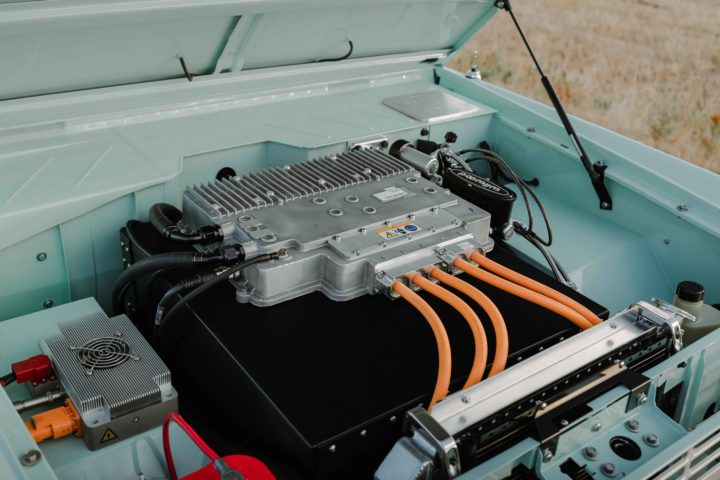 Click the link below to get started on your own custom electric Ford Bronco now! Once you tell us what you want we will start building and here's what you can expect.
Start Building
Interested In Learning More About Our EV Bronco?
Interested in learning more about our Ford Bronco customization options with our new line of Gateway Electric Ford Broncos?
Our Consumer-Centric Design™ process ensures that we build exactly what will fit your needs and achieve your desired outcome. Let's have a conversation today and start building your new EV-Bronco!
To reach Seth directly to learn more about every single custom Ford Bronco that Gateway Bronco has made:
Call or text him at 314.302.6988 or you can email him at [email protected].
Subscribe to our Newsletter!
Stay up to date with our latest builds, For Sale Inventory and more.