At Gateway Bronco we build the way Henry Ford envisioned, on an assembly line. This enables up to 7-year warranties, with the strictest quality controls in the industry. We will supply the donor Bronco or build your truck. 100% of the work is done in-house in a 60,000 square foot "Bronco Factory". Build your own custom vintage Bronco with Gateway Bronco. View our restored Broncos.
FUELIE Edition™
$180,000
As Shown: $250,508
Specs/Options:
OEM Suspension
4-Wheel Disc Brakes
3-Year Warranty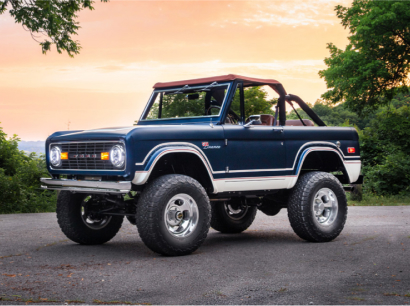 COYOTE Edition™
$250,000
As Shown: $332,156
Specs/Options:
Kincer Suspension
Active Ride Control
5-Year Warranty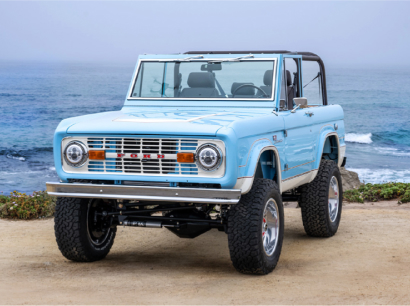 LUXE-GT Edition™
$400,000
As Shown: $662,626
Specs/Options:
Independent Suspension
Anti-Lock Brakes
Electronic Stability Control
7-Year Warranty
Glasurit Piano Finish
Subscribe to our Newsletter!
Stay up to date with our latest builds, For Sale Inventory and more.