THANK YOU TO EVERYONE WHO SUPPORTED
Special Operators Transition Foundation
WE ARE EXCITED TO ANNOUNCE OUR WINNER:
DANIEL R. FROM CLEARWATER, FL

"WOW, THAT IS ABSOLUTELY AMAZING… I'LL COME PICK IT UP
AND THEN JUST DRIVE, WHEREVER IT TAKES ME, PROBABLY
DOWN TO THE BEACH FOR A LITTLE BEACH DRIVE."
Over 11,000 donations totaling over $580,000 were made
directly to SOTF during the Sweepstakes to support SOTF's
mission of helping Special Operations Forces veterans
transition out of the service to successful careers.
PRIZE PACKAGE
Gateway Bronco is breathing new life into a legend by adding a twist of modern performance to a vintage body. Our vehicles are a combination of reliability, rugged luxury, and impeccable craftsmanship. Outfitted in a matte dark blue exterior with painted matte ranger stripes, this custom Gateway Bronco SUV has almost every option available.
Fully Restored 1968 Ford Bronco®
Ford® Coyote 5.0L Engine
ROUSH Performance Supercharger
10-Speed Automatic Transmission
Eaton Detroit Truetrac limited slip differentials
4-Wheel Disc Brakes by Wilwood
Genuine Barn Wood Bed
Italian Distressed Leather Interior
TOTAL PRIZE VALUE: $338,779
Cash Alternative: $254,083
YOUR DONATIONS WILL SUPPORT
SPECIAL OPERATIONS VETERANS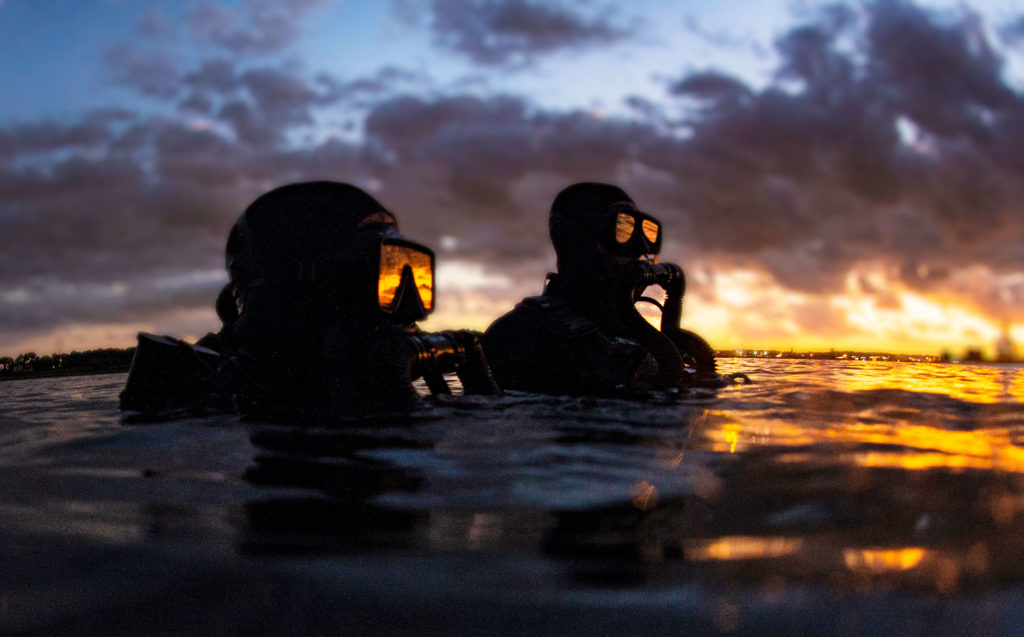 The Special Operators Transition Foundation (SOTF) is a non-profit organization committed to helping the Special Operations Forces (SOF) from the Army, Air Force, Navy, and Marines transition from their military service into their next successful career.
The SOTF transition program is a 12-18 month process focused on executive coaching, mentoring, career targeting, networking, interview preparation, and hiring connection support for these elite veterans.
Leadership made in America.
SUPPORT SPECIAL OPS VETS &
Win A Custom Ford Bronco®
TOTAL PRIZE VALUE: $338,779
Cash Alternative: $254,083
Entry information
Promotion Period Closed January 31, 2023
Winner Drawing on or about February 3, 2023
Supporters
Thank you to our partners who are supporting the Special Operators Transition Foundation (SOTF) with us. 100% of the proceeds go to SOTF.
Johnny Damon
Two-time MLB World Champion
Eaton Performance
Eaton offers legendary performance aftermarket products that maximize your engine power and wheel traction.
Chris Jacobs
Automotive / Celebrity Host
Andy Levitre
Former NFL lineman for the Buffalo Bills, Atlanta Falcons, and Tennessee Titans
Robert J. O'Neill
Former United States Navy SEAL and author
Meghan Patrick
Acclaimed country singer and songwriter
Alan Taylor
Car expert and award-winning radio and television host
War Hippies
Scooter Brown and Donnie Reis
Nashville-based country music duo from USMC and US Army combat veterans
What began with a simple question over a dinner conversation between four senior executives and Rob O'Neill, the U.S. Navy SEAL who killed Osama Bin Laden, "What are you going to do next?" has evolved into a four Phase program that curates the transition experience for Special Operators of all services. Every year since inception, we have increased the number of Special Operator veterans supported and funds raised.
SOTF has transitioned over 300 Special Operators into over 150 of our Nation's high-performing companies distributed across America – from Boston to Los Angeles.
Events Gallery
The 1968 classic Ford Bronco® prize has been featured
at the Audrain with Jay Leno, in Nashville at the Old Hickory Country Club, and at the SEMA show.
---
FAQs
Questions about the sweepstakes? We've got answers.
Have a different question?

Ask us!
---
Official Rules
Official Rules for the Ford Bronco Charity Sweepstakes
1. NO PURCHASE, PAYMENT, DONATION OR OTHER CONSIDERATION IS NECESSARY TO ENTER AND WILL NOT IMPROVE THE CHANCE OF WINNING. VOID WHERE PROHIBITED BY LAW.
2. Overview. Blue Water Innovations, LLC, a Missouri limited liability company d/b/a Gateway Broncos, LLC ("Gateway Bronco") is the sponsor of the Ford Bronco Charity Sweepstakes (the "Sweepstakes"). It is conducting the Sweepstakes to raise funds for Special Operations Transition Foundation, a nonprofit charitable organization supporting veterans ("Charity"). All donations received through this Sweepstakes will go directly the Charity's bank account when paid through the Stripe payment system used to conduct the Sweepstakes. Each Participant acknowledges and understands that the donation made in connection with entering this Sweepstakes (if any) may or may not qualify as a deductible charitable contribution to the Charity for federal income tax purposes, and that neither Gateway Bronco nor Charity has provided tax advice to Participant in connection with this Sweepstakes.
3. Official Sweepstakes Rules. Any individual who enters, attempts to enter or in any way participates or participates or attempts to participate (each a "Participant") in this Sweepstakes agrees to be bound by the terms and conditions provided in these Official Rules as well as by the interpretations of these Rules by Blue Water Innovations, LLC, a Missouri limited liability company d/b/a Gateway Broncos, LLC ("Gateway Bronco"), which are final and binding in all matters relating to this Sweepstakes.
4. Prize: Subject to a minimum of $500,000 in donation proceeds received during the Sweepstakes Entry Period, Gateway Bronco will hold a drawing as described in 7 below to select one Participant (the "Prize Winner") to win a custom-built 1968 Ford Bronco® (the "Prize"), which Gateway Bronco will transfer to the Prize Winner AS-IS, WHERE IS, and WITH ALL FAULTS, without any warranty or guarantee of any kind. The maximum verified retail value of the Prize is $338,779. If the winner does not wish to accept delivery of the Prize, or Gateway Bronco determines that it cannot deliver the Prize to Winner, for any reason, the Prize Winner may elect to take a cash alternative of $254,083 (the "Cash Alternative"). No additional prizes or compensation of any kind will be provided if the Cash Alternative is awarded. Except as otherwise provided herein, the Prize (a) is not transferable or redeemable for cash, credit, or substitution, and (b) cannot be refunded or exchanged, except at the sole discretion of Gateway Bronco. Prize Winner is responsible for any and all federal, state and local taxes, fees and other government assessments on the awarded Prize.
5. Eligibility: To enter, you must (a) be 18 years of age or older, (b) be a legal resident of the United States and one of its fifty states or the District of Columbia, (c) not be an employee, officer or director of Gateway Bronco, Charity, or any of their respective affiliates or other person or entity involved in the development, production, administration or fulfillment of this Sweepstakes, or an immediate family member of any such person. Gateway Bronco, Charity and all above-identified affiliates, entities and individuals are collectively referred to in these Official Rules as "Gateway Bronco, Charity and Affiliates". Sweepstakes entries will not be returned and may be used by Gateway Bronco for any purpose whatsoever, without additional compensation for the Participant or any other individual.
6. Entry: The entry period (the "Promotion Period") begins at 12:01am Central Daylight Time on October 5, 2022 and ends at 11:59pm Central Standard Time on January 31, 2023. To enter, you must obtain an official Sweepstakes ticket (a "Ticket") during the Promotion Period by using one or more of the following entry methods:
(A) Online Donation Entry Method: (i) go to GatewayBronco.com/sweepstakes (the "Sweepstakes Website") and click the "Enter to Win" link, (ii) select the amount you desire to donate to Charity, confirm your donation amount on the next screen, and click "Continue to Checkout," (iii) fill out an official Sweepstakes entry form (the "Entry") with all required information, enter your credit card payment information, click the "Place Order" button, and (v) after your donation and Entry are received, a donation receipt and your Ticket(s) will be sent to the email address provided in your Entry. Tickets obtained by a donation to the Charity will be issued in the following increments: (1) $10 for 20 Tickets; (2) $25 for 125 Tickets; (3) $50 for 500 Tickets; (4) $100 for 1,200 Tickets; (5) $250 for 3,500 Tickets; (6) $500 for 8,000 Tickets; and (7) $1,000 for 20,000 Tickets. From time to time, Gateway Bronco may make promotional offers where Participants can obtain additional Tickets. The Sponsor reserves the right to reject any donation (and corresponding Entry) that does not constitute "good funds."
(B) Online Free Entry Method: (i) go to the Sweepstakes Website, (ii) click the "Enter to Win" link, (iii) click the "Enter without supporting the cause" link, (iii) fill out an Entry with all required information, and click the "Submit" button, (iv) after your Entry is received, a confirmation and one (1) Ticket will be sent to the email address provided in your Entry. Only one (1) Entry (to receive one (1) Ticket) per person may be submitted during the Promotion Period using the Online Free Entry Method.
"Required information" means your first and last name, and your mailing address, phone number, and email address. Entries may only be submitted online. Personal information such as your name, mailing address, phone number, and email address are collected by Gateway Bronco and will be shared with Charity. Participant consents to Gateway Bronco, Charity and its Affiliates sending email to Participant for purposes of administering this Sweepstakes and for purposes of marketing. To constitute a valid Entry and receive a Ticket, you must meet the eligibility requirements in 4 above and your Entry must comply with the applicable eligibility/entry requirements in this Section 5 and be received by Gateway Bronco by 11:59pm Central Standard Time on January 31, 2023. Any attempt by a Participant to submit more than one Entry in violation of these Rules by using numerous email addresses, registrations, identities, or any other methods will void that Participant's Entries/Tickets and that Participant may be disqualified in Gateway Bronco's sole discretion. The use of automated software or computer programs to enter the Sweepstakes is prohibited, and any Participant who uses or attempts to use such methods to enter will be disqualified. Multiple Participants are not allowed to use the same email address. Should multiple users of the same email account enter the Sweepstakes and a dispute thereafter arise regarding the identity of the Participant, the authorized account holder of said email account at the time of entry will be considered the Participant. "Authorized account holder" means the natural person who is assigned an email address by an Internet access provider, online service provider, or other organization which is responsible for assigning email addresses or the domain associated with the submitted email address. Gateway Bronco, Charity and Affiliates are not responsible for late, lost, incomplete, damaged, inaccurate, stolen, delayed, misdirected, undelivered, or garbled Entries or for lost, interrupted or unavailable network, server, Internet Service Provider, website, or other connections, availability or accessibility or miscommunications or failed computer, satellite, telephone or cable transmissions or computer hardware or software malfunctions, failures or difficulties, or other errors or difficulties of any kind whether human, mechanical, electronic, computer, network, typographical, printing or otherwise relating to this Sweepstakes. Gateway Bronco, Charity and Affiliates are not responsible for injury or damage to any Participant's computer related to or resulting from participating in this Sweepstakes or downloading materials from or use of the Sweepstakes Website. All late, lost, damaged, misdirected, incomplete, illegible, undelivered or destroyed Entries/Tickets are invalid Entries/Tickets, regardless of the person responsible or cause. Gateway Bronco reserves the right to, at its sole discretion, cancel, suspend and/or modify this Sweepstakes or these Official Rules or disqualify any individual or Entry/Ticket for purposes of protecting the integrity of this Sweepstakes or addressing changes in business operations or other circumstances, to the extent allowed under applicable law. By participating in this Sweepstakes, each Participant agrees to be bound by these Official Rules and the decisions of Gateway Bronco as the Sponsor.
7. Drawing: On or about February 3, 2023, Gateway Bronco will randomly draw one (1) Prize Winner from among all valid Tickets consistent with these Official Rules (the "Drawing"). Gateway Bronco has the sole authority to determine the Prize Winner and its decisions are final and binding in all respects.
8. Odds: The odds that a valid Ticket will be selected in the Drawing are one (1) out of the total number of valid Tickets issued consistent with these Official Rules. The maximum number of Tickets and the exact odds cannot be determined.
9. Claiming Prize; Alternate: The tentatively selected Prize Winner will be notified by email or phone. To claim the Prize, the tentatively selected Prize Winner must (a) respond to Gateway Bronco as directed by the deadline stated in the notice of award. As a condition to claiming and using the Prize, the Prize Winner must complete, sign and return by the deadline given by Gateway Bronco, the Gateway Bronco form of Prize Acceptance Agreement that includes an affidavit of eligibility (including proof of eligibility upon request), waiver of liability, publicity authorization and release, and an IRS Form W-9 (collectively, the "Prize Acceptance Document"). Prize Winner must accept the Prize on or before March 31, 2023, or such other date as provided in the notice of award. If the tentatively selected Prize Winner fails to timely respond or comply with these requirements or the instructions in the notice of award, or if Gateway Bronco determines the tentatively selected Prize Winner ineligible after review of the Prize Acceptance Document, as applicable, then such Prize Winner will be disqualified. If the tentatively selected Prize Winner is disqualified for any reason, Gateway Bronco will award the Prize, as applicable, to an alternate Prize Winner selected by random drawing consistent with the above Drawing terms. If Gateway Bronco is unable to award a Prize after making reasonable attempts, the Prize will remain un-awarded unless otherwise prohibited by law. Final selection as a Prize Winner is subject to verification of compliance with the eligibility and entry requirements outlined in these Official Rules.
10. Grant of Rights; Waiver and Release: By participating in this Sweepstakes, each Participant (a) grants to Gateway Bronco an irrevocable, perpetual, unrestricted and worldwide right to use Participant's name and likeness in its advertising and promotional materials, regardless of the type of media, the content of the advertisement or promotion, or the manner of publication, broadcast or distribution (including, without limitation, Internet) and (b) agrees (i) to be bound by these Official Rules and the decisions of Gateway Bronco as the Sponsor of this Sweepstakes; (ii) to release and hold harmless Gateway Bronco, Charity and Affiliates from any and all losses, damages, claims and actions of any kind arising from this
Sweepstakes or from the acceptance, possession or use of any awarded prize, including, without limitation, claims based on publicity rights, defamation or invasion of privacy; (iii) that Gateway Bronco may send to such Participant marketing, advertising and promotional materials to the address(es) provided in the Sweepstakes Entry; (iv) that any action at law or in equity arising out of or relating to this Sweepstakes or the prize shall be governed by the law specified in 10 below and shall be filed only in the state or federal courts located in Springfield, Illinois, and Participant hereby consents to the personal jurisdiction of such courts for purposes of any such action; and (v) that Gateway Bronco is responsible for and cannot be held liable for unauthorized human intervention, technical errors, printing errors, mail delays, or any other errors in the administration of this Sweepstakes.
11. Applicable Law and Geographic Area: Except where prohibited, all issues and questions concerning the construction, validity, interpretation and enforceability of these Official Rules shall be governed by and construed exclusively in accordance with the laws of the State of Illinois without giving effect to any choice of law or conflict of law rule of any jurisdiction. This Sweepstakes is void outside the United States and where prohibited by law.
12. Publicity Release. Unless prohibited by applicable law, Participant authorizes and irrevocably grants to Gateway Bronco, Charity and Affiliates permission to, from time to time, reference and discuss Participant and Participant's participation in the Sweepstakes in publications and/or on their website(s) in photographs, video recordings, digital images, audio recordings, as well as in newsletters, news releases, other printed materials, and in materials made available on the Internet or in other media now known or hereafter developed for any purpose Gateway Bronco, Charity and/or Affiliates deem proper. Such reference and discussion may involve Participant's name, voice, and other personal/biographical material or their participation on-air.
13. Sponsor and Winners List: The name and address of the Sponsor of this Sweepstakes is Gateway Bronco, 6464 Staunton Road, Hamel, Illinois 62046. This Sweepstakes is not sponsored, endorsed, approved, or affiliated with the manufacturer of the Prize being awarded or any of the advertising platforms used in connection with the promotion of the Sweepstakes. After the Prize is awarded, the name of the Prize Winner will be posted to our website until April 30, 2023 at the Sweepstakes Website.
Subscribe to our Newsletter!
Stay up to date with our latest builds, For Sale Inventory and more.